Valencia Parks
Botanical Gardens: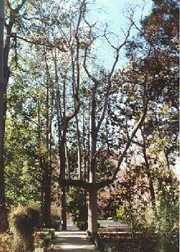 Although Valencia Botanical Gardens date back a very long time, they did not move to their current site (Huerto de Tramoyeres) until 1802. The University of Valencia gave a great deal of wherewithal to the new gardens which increased their links with other Spanish and foreign botanical gardens and achieved great renown.
Since 1802, they have had over 3,000 different plant species and a variety of plants from extremely different climates. There are still different early 19th-century style greenhouses.
How to get there:
Beato Gaspar Bono, 6.
Tel.: 391.16.65 · fax: 392.28.23
46008 Valencia.
Monforte Gardens: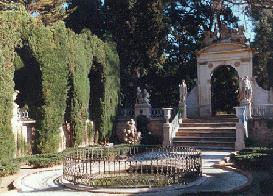 These 19th-century design Neoclassical gardens have a very large number of marble statues, pools, fountains, streets and summerhouses, giving the garden some very remarkable landscape effects.
How to get there:
Monforte, s/n.
Tel.: 360.48.33 / 46010 Valencia.
Jardines de los Reales Viveros (Royal Nursery Gardens):
This park's great history (of Arabic origin), its size, is gardening wealth and the profusion of sculptures and fountains, which highlight the surroundings, make these the city's most outstanding gardens.
How to get there:
San Pío V, s/n.
Tel. 96/352 54 78, Ext. 4303. 46010 Valencia.
Jardines del Viejo Cauce del Turia (Gardens of the Old Course of the River Turia):
After the floods of 1957, the course of the river Turia was artificially diverted south of the city. The old river bed therefore dried up and was turned into a series of differently-designed gardens and a new focal point for the city at the same time. Gulliver's children's park and the gardens opposite the Palacio de la Música are of special interest.
How to get there:
Puente ángel Custodio.
Tels. 393.39.91 - 393.39.92. 46006 Valencia.
There are also other parks which include:
Alameditas de Serranos.
El Parterre y La Glorieta.